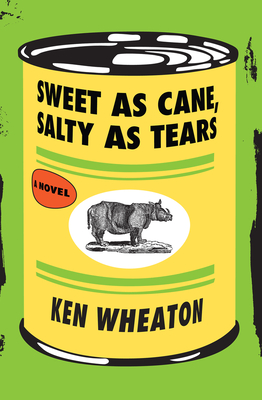 Sweet as Cane, Salty as Tears
Paperback

* Individual store prices may vary.
Other Editions of This Title:
Paperback (10/30/2013)
Description
Fifty-year old Katherine Lafleur is woken from sleep one wintry morning in Brooklyn, New York, by a phone call telling her that her younger sister Karen-Anne has died after being trampled by a run-away rhinoceros. So after years of avoiding her home state of Louisiana, Katherine finds herself journeying back to a place where she's only known as Katie-Lee and she's constantly at odds with her older sister Kendra-Sue. The physical distance may only be 1,500 miles, but the emotional and psychic distances is light years away from her life in New York, where she communicates more with text and social media than through actual conversation. In Louisiana, however, she finds a hurricane of family members. Sisters and brother, their kids and kids' kids. Not to mention the distant relations that threaten to turn the funeral services into a circus of epic hilarity rather than a somber affair. Tensions slowly build throughout the comedy, but only when Katie-Lee spots her high school sweetheart lurking around the outskirts of the graveyard do we finally learn what drove her away from home all those years ago--and just how tight the Lafleur family bond really is.
Open Road Media, 9781624672460, 240pp.
Publication Date: July 1, 2014
About the Author
Ken Wheaton was born in Opelousas, Louisiana, in 1973. Raised Catholic and Cajun, Wheaton aspired to one day be a navy pilot but was sidelined by bad eyesight and poor math skills. He graduated from Opelousas Catholic School in 1991 and went off to Southampton College-Long Island University in Southampton, New York, intending to study marine biology. An excess of drinking and (again) a dearth of math skills led him to become an English major. From there he returned to Louisiana, where he received an MA in creative writing from the University of Southwestern Louisiana (now University of Louisiana-Lafayette). Wheaton is the author of The First Annual Grand Prairie Rabbit Festival and Bacon and Egg Man, and is the managing editor of the trade publication Advertising Age. A Louisiana native, he lives in Brooklyn, New York.Said Dave Barry of Wheaton's second novel: "I had several drinks with the author at a party, and based on that experience, I would rank this novel right up there with anything by Marcel Proust."