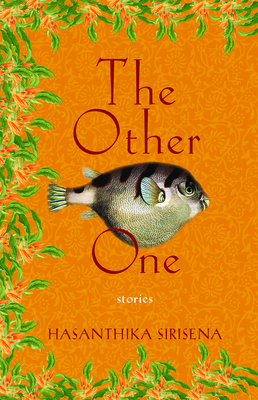 The Other One
Stories (Juniper Prize for Fiction)
Paperback

* Individual store prices may vary.
Description
Set in Sri Lanka and America, the ten short stories in this debut collection feature characters struggling to contend with the brutality of a decades-long civil war while also seeking security, love, and hope. The characters are students, accountants, soldiers, servants. They are immigrants and strivers. They are each forced to make sometimes comic, sometimes tragic, choices. What they share, despite what they've endured, is the sustaining power of human connection. An excerpt from the book: "All I want to know is when you are coming? When are you bringing my sons, my family?" She watched as a gecko, tinier than normal, skittered across the far wall. It disappeared into a small crack. The room was very hot, and she hadn't turned on the ceiling fan so that the family could save a little money. She took a handkerchief from her nightstand and wiped the beads of sweat from her forehead and the back of her neck. "I can't leave malli alone here. He's making progress but-" "It will be for two years only. Then you can sponsor him." "The lawyer says it's not so easy." "He's a grown man. Let the government take him. The government did this to malli. Let the government pay the price for his care." Even though there was no chance that her brother Ranjith could hear her, Anoja dropped her voice. "Malli is all alone here. He has nobody but aiya and me.
University of Massachusetts Press, 9781625342188, 160pp.
Publication Date: March 4, 2016
About the Author
Hasanthika Sirisena is associate fiction editor for West Branch literary magazine and a visiting professor at Susquehanna University. Her stories have appeared in Glimmer Train, Epoch, StoryQuarterly, Narrative, and other magazines. Her work has been anthologized in The Best New American Voices and twice named a distinguished story by Best American Short Stories (2011, 2012). Sirisena has received fellowships from the MacDowell Colony and Yaddo, and, in 2008, received a Rona Jaffe Writers Award. This is her debut collection.