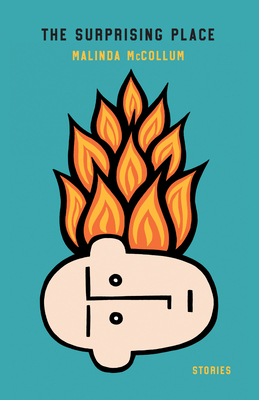 The Surprising Place
Stories (Juniper Prize for Fiction)
Paperback

* Individual store prices may vary.
Description
A synchronized swimming coach pops pills during practice, a bagpiper cold-cocks a hawk, and an orphan puts her fist through a window, discovering in the engine noise of a jet passing overhead, the perfect witness to her inner pain. In this debut collection from prizewinning short story writer Malinda McCollum, people adrift in the American Midwest struggle to find their way in the world, with few signposts for guidance. Set largely in Des Moines, Iowa, over the expanse of several decades, these twelve stories explore the surprising places where our outsized longings may lead us. In prose as lean and unflinching as an Iowa winter, these stories offer confrontation and consolation in equal measure.
University of Massachusetts Press, 9781625343482, 212pp.
Publication Date: February 20, 2018
About the Author
Malinda McCollum, a graduate of the Iowa Writers' Workshop, is the recipient of a Pushcart Prize, the Plimpton Prize for Fiction, and a Stegner Fellowship in Creative Writing. Her short stories have appeared in the Paris Review, McSweeney's, and Epoch, among other publications. McCollum currently teaches writing at the College of Charleston.