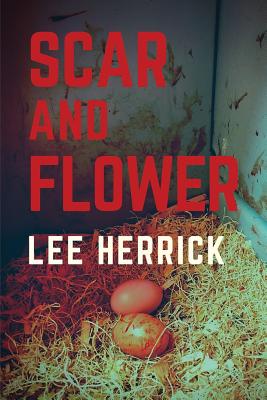 Scar and Flower
Paperback

* Individual store prices may vary.
Description
These poems, alternately gritty and transcendent, find the spirit in our stark, hardscrabble lives."This is an incredible, luminous and most serious investigation, of being, of human suffering, of war and peace - of the factories of violence and the notebook of enlightenments. We deepen into spirit and lives lost. Lee is concerned with the turning of beauty, the intimacy of death and the boundlessness of small moments, 'the broken body of a tiny bird, fragments that can change a life. Glitterings of light, planetary systems, electric skies available and unavailable. He is the form rider' of hope. A stellar project, here. Rare and gifted, a timely arrival. Life-deep brilliance."--Juan Felipe Herrera, Poet Laureate of the United States 2015-2017"Lee Herrick is a poet of the ecstatic. In this collection, he reminds us that the body has its own light-filled astronomy, that the body is also a torrent of terror and desire. Here are furious elegies about the way America is on fire with its bombs and guns and false prayers. Herrick gathers stray echoes, a myriad of birds, the motherless ocean, and much more into A stellar project, here. Rare and gifted, a timely arrival. Life-deep brilliance. And yet, so much love, because grief is a coin spent in the currency of love. This poet is an unapologetic patriot in the vast country of love, a place of abundance in the aching language of both scars and flowers."--Sun Yung Shin, author of UNBEARABLE SPLENDORLee Herrick's visionary, ocean-hearted third collection stares down the forces sweeping through North America-and dares to listen to the howl. Scar and Flower crosses continents and oceans, translates moonlight, and reckons with what it means to be alive, and lost, and in love with fire-light at the beginning of the 21st century. Herrick's singular voice and vision propels us forward-sound over sound, rose over rose-as if to say: motion is resistance, and listening, the one true act of grace. A mighty, tender, and fearless book from a poet at the height of his powers."--Brynn Saito, author of POWER MADE US SWOON.
Word Poetry Books, 9781625492944, 102pp.
Publication Date: October 31, 2018