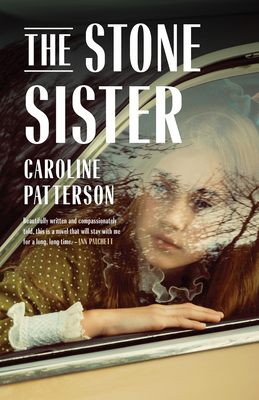 The Stone Sister
Paperback

* Individual store prices may vary.
Description
Winner of the 2020 Big Moose Prize
Spanning the mid to late 20th century and set in the Elkhorn Valley of southwestern Montana, The Stone Sister is told from three points of view - a father's, a nurse's, and a sister's. Together they tell the unforgettable story of a child's birth, disappearance, and finally discovery in a home for "backward children." Robert Carter, a newly married man just back from World War II, struggles with his and his wife's decision to entrust the care of their disabled child to an institution and "move on" with family life. Louise Gustafson, a Midwestern nurse who starts over with a new life in the West, finds herself caring for a child everyone else has abandoned. And Elizabeth Carter, a young journalist, uncovers the family secret of her lost sister as she struggles with starting a family of her own.
The Stone Sister explores the power of family secrets and society's evolving definitions of "normal"-as it pertains to family, medicine, and social structure. The novel sheds light on the beginnings of the disability justice movement as it follows one family's journey to reckon with a painful past. Incredibly, the novel is based on Caroline Patterson's personal story. As an adult, she discovered she had an older sister with Down syndrome who had been written out of her family history. In fact, that sister's name was also Caroline Patterson.
Black Lawrence Press, Inc., 9781625570246, 300pp.
Publication Date: September 15, 2021