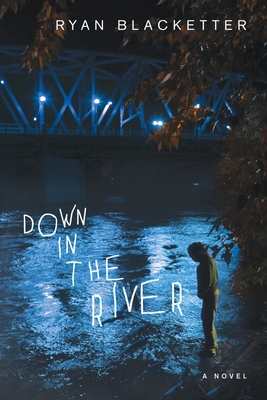 Down in the River
Hardcover

* Individual store prices may vary.
Other Editions of This Title:
Paperback (1/6/2014)
Description
After the death of his sixteen-year-old twin sister, Lyle Rettew moves from the mountains of Idaho to Eugene, Oregon. His religious, well-intentioned older brother has forbidden any mention of her name. But Lyle, fighting to keep his memory of her alive, has quit taking the lithium that numbs his mind, and openly rebels against his mother and brother for the first time. Taking his mourning out of the house, he embarks upon a fraught pilgrimage that is at once heartbreaking and macabre. Dark though it may be, Lyle's fevered journey along the margins of youth culture is ultimately driven by fierce love and a deep, instinctive need to find a liturgy for loss and grief. "" Blacketter] has a marvelous eye for the emotional textures of the most commonplace experience, the kind that familiarity makes almost subliminal."" --Marilynne Robinson, author of Gilead ""A strange, haunting journey across the shadowy landscape of grief and longing. To our good fortune, Ryan Blacketter is a heroic guide into this exploration of the mysterious workings of the human heart. Down in the River will grip you by the collar and not let go. This is a brave first novel from a writer to be watched."" -Mitch Wieland, author of God's Dogs ""I can't remember when I've liked a character as much as I like young Lyle Rettew, or when I've cheered one on so hard, despite the fact that he's clearly crazy and his quest is doomed. A thunderous debut, and the beginning of what will surely be a breathtaking career."" --Pinckney Benedict, author of Miracle Boy and Other Stories ""Blacketter's prose is paired with the torque of a plot that lives and moves like an indomitable engine. This difficult and necessary story is inbreathed with a ferocity that leaves the reader shaken. In the end, through Blacketter's sure hand, we encounter a surprisingly intimate brush with our own desire for peace of soul, and in so doing, are drawn toward the ineffable mystery of how our contact with others inevitably carries with it a sense of infinite gravity."" --Shann Ray, author of American Masculine A graduate of the Iowa Writers' Workshop, Ryan Blacketter has received a literary grant from the Oregon Regional Arts and Culture Council and a prison teaching grant from the Idaho Humanities Council. His stories have appeared in the Antioch Review, Image, Crab Orchard Review, Alaska Quarterly Review, and elsewhere. He lives with his wife in Boise, Idaho.
Slant, 9781625640376, 216pp.
Publication Date: January 6, 2014