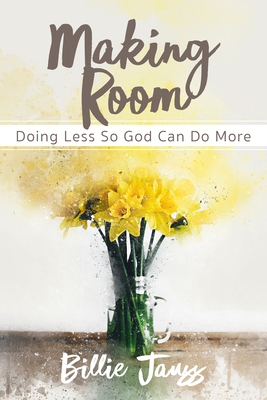 Making Room (Paperback)
Doing Less So God Can Do More
New Hope Publishers (AL), 9781625915351, 192pp.
Publication Date: January 15, 2018
* Individual store prices may vary.
Description
"What is God doing in and through you?" It's a question we should all ask ourselves. In Making Room, join a spiritual journey toward the discovery of the reasons behind stagnant faith. Be encouraged to dig deeper, and learn how to put the distractions of life into perspective as you allow God to do more in them and through you. It's time to embrace all the meaningful life moments God has for you to glorify Him.
About the Author
While most of Billie Jauss's adult life has been filled with the adventure and excitement of being married to a professional baseball coach, it took a quiet Sunday morning to propel her on the spiritual journey of a lifetime. Now, her passion is for everyone to experience God's immeasurably more--just as she has. Jauss prefers to spend time writing, speaking, and reading books while sitting on the beach and sharing the love that God has shown her with others. She and her husband, David, have lived in 14 cities, eight states, and three countries with their boys DJ, Charley, and Will.