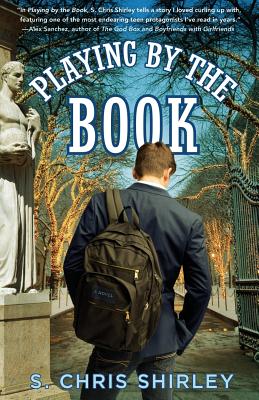 Playing by the Book (Paperback)
Riverdale Avenue Books, 9781626010710, 314pp.
Publication Date: May 19, 2014
* Individual store prices may vary.
Description
When seventeen-year old high school newspaper editor Jake Powell, fresh from Alabama, lands in New York City to attend Columbia University's prestigious summer journalism program, it's a dream come true. But his father, a fundamentalist Christian preacher, smells trouble. And his father is rarely wrong. In Playing by the Book, Jake navigates new and unfamiliar ways "up North," starting with his feelings for a handsome Jewish classmate named Sam. What Jake could keep hidden back home is now pushed to the surface in the Big Apple. Standing by his side are a gorgeous brunette with a Park Avenue attitude and the designer bags to match, a high school friend who has watched Jake grow up and isn't sure she's ready to let him go, and an outrageously flamboyant aunt who's determined to help Jake find the courage to accept love and avoid the pain that she has experienced. Provocative and moving, Playing by The Book is a feel-good novel about the joy and heartbreak we encounter in the search for our own truth. About the Author S. Chris Shirley is an award-winning writer/director and President of the Board of Lambda Literary Foundation. He graduated from Auburn University where he served as photo editor of The Auburn Plainsman and later received a graduate degree from Columbia University. He was born and raised in Alabama and now resides in Manhattan. Playing by the Book is his first novel.