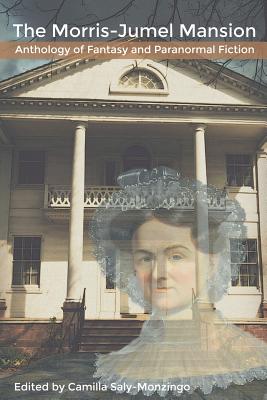 The Morris-Jumel Mansion Anthology of Fantasy and Paranormal Fiction (Paperback)
Riverdale Avenue Books, 9781626013070, 238pp.
Publication Date: October 13, 2016
* Individual store prices may vary.
Description
"George Washington used the Morris-Jumel Mansion as a base while fleeing New York. I've had writing sessions and meetings for 'Hamilton' there. Some writers go to the Berkshires -- I go to 162nd Street."
--Lin Manuel Miranda, author of Hamilton
The Morris-Jumel Mansion Anthology is the first licensed short story collection about this legendary historic New York City landmark, that brings together all the myths and rumors from the hauntings by Stephen and Madam Jumel, the servant girl and the Hessian soldier, as well as the Cabinet meetings of President Washington and the wild parties of Vice President Aaron Burr.
In these pages, you'll find 14 tales featuring the Mansion, and its inhabitants over close to 300 years, from the Revolutionary War through the time of Madame Jumel and Aaron Burr, to the present, and even beyond. This anthology features tales of romance, science fiction, mystery, historical fiction and time travel and the just plain supernatural. You'll never see the Mansion the same way again after reading this collection.
"I wrote a whole musical about Washington Heights ... kinda hang ing] in Aaron Burr's bedroom, where I would go to work and write."
--Lin Manuel Miranda, author of Hamillton, on the Morris-Jumel Mansion
or
Not Currently Available for Direct Purchase