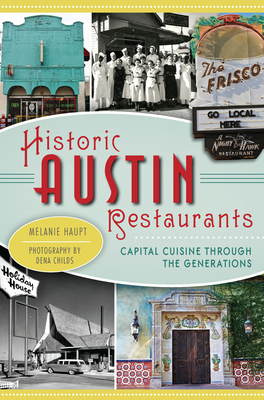 Historic Austin Restaurants (Paperback)
Capital Cuisine Through the Generations (American Palate)
History Press, 9781626191235, 144pp.
Publication Date: October 8, 2013
* Individual store prices may vary.
Description
Austin has staked its claim as the seat of innovative culinary movements, and its food culture mirrors the transformations taking place across the city. The evolution of the east side is reflected in joints like Franklin Barbecue, while landmarks like Scholz Garten, the oldest restaurant in the capital, testify to the contributions of the town's college presence and a healthy German influence. Joe's Bakery isn't just one of the town's most beloved Tex-Mex spots; it's the place where the real wheeling and dealing in Texas politics happens. Food writer Melanie Haupt samples Austin's iconic restaurants and the rich heritage that produced them.