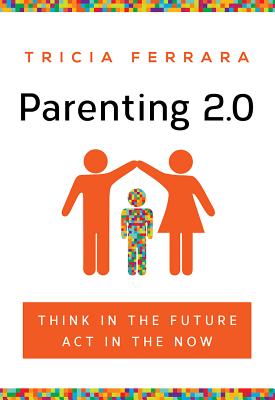 Parenting 2.0
Think in the Future, Act in the Now
Paperback

* Individual store prices may vary.
Description
2015 National Parenting Publications Awards Gold WinnerAn indispensable guide that shows parents how to provide their children with a framework to reach their full potential and discover that growth can be an invigorating two-way street. In this rapidly changing world in which divorce, mental health issues, aggression, and promiscuity among children are on the rise, and education, economic prosperity, and life satisfaction are declining, families are in search of a new parenting script. In "Parenting 2.0," professional counselor and parenting strategist Tricia Ferrara shows parents how to stop using old scripts that define their role as spectators and learn to actively participate by relying on core principles that can dramatically improve relationships, overcome behavioral challenges, and help a family reach its full potential. Ferrara relies on her clinical experience as well as evidence in neurological, social, developmental, and behavioral disciplines to lay out a step-by-step process that teaches parents how to build strong relationships with their children, lead by example, and encourage development. With a down-to-earth style, she addresses real-life issues that parents face with their children on a daily basis, such as the lure of social networking, sexual temptation, and fierce competition among peers."Parenting 2.0" provides concrete advice that helps parents remove the blindfolds, cultivate their children's abilities to develop and adapt at any age or stage, and discover that growth can be an invigorating two-way street.
Greenleaf Book Group, 9781626341104, 209pp.
Publication Date: September 30, 2014
About the Author
Tricia Ferrara, M.A., is a licensed professional counselor and parenting strategist who has helped individuals navigate their lives with grace and truth for more than fifteen years. She currently resides in Pennsylvania.

triciaferrara.com

"