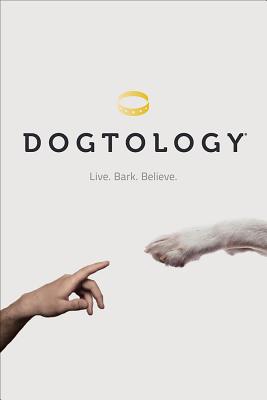 Dogtology (Hardcover)
Live. Bark. Believe.
Greenleaf Book Group Press, 9781626341388, 192pp.
Publication Date: June 2, 2015
* Individual store prices may vary.
or
Not Currently Available for Direct Purchase
Description
Dog. tol. o. gy
noun
1. The belief in Dog.
2. The system of rituals, practices, and behaviors engaged in by Dogtologists.
Chew on this.As humans, we have a deep need to believe . . . a need to relate to something greater and more ideal than ourselves. Perhaps that's why so many millions believe in Dog. Man's devotion to Dog has come to rival the great -isms and -ologies of the world. This has gone way beyond a hobby. We may not literally worship Dogs, but we comepawfullyclose. This rabid reverence for Rover has a name: It's calledDogtology. Dogtology is for the dog lover who has bailed on a date because they didn t want Twinkles to be left home alone, for the human whose dog owns a more festive holiday wardrobe than they do, those whose pups dine on free-range bison burgers while they live off ramen, or whose smartphones have more photos of their dog than of the humans in their family.
Live. Bark. Believe.Dogtologyis a humorous exploration of man's fanatical devotion to Dog. In this book, Lazarus makes the case that Dogtology has become a bone-a-fide belief system on par with the world's great philosophies and religions.
About the Author
Jeff Lazarusis a Health Science Consultant with one of the world s leading pharmaceutical companies, serving as a scientific liaison to physicians, academicians, and health educators. He has a BA in speech communication, with an emphasis in interpersonal and organizational communication, from Cal State University, Long Beach, and an MBA from Pepperdine University. He has taught public speaking at the university level and conducted numerous workshops on listening, presentation skills, and customer engagement. This passion brought us the 2016 releaseListen Like A Dog...and Make Your Mark on the World;a topic near and dear to his heart. Jeff's deep love for dogs is portrayed in the 2015 release, Dogtology, a whimsical exploration of humankind s fanatical devotion to our canine companions."
Advertisement