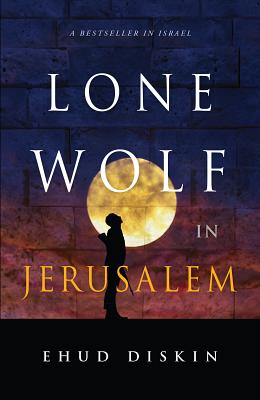 Lone Wolf in Jerusalem
Paperback

* Individual store prices may vary.
Description
An Israeli Best Seller
A Thrilling Tale of Love, Loss, and Revenge

​Set primarily in post-WWII Israel, Lone Wolf in Jerusalem is a suspenseful, action-packed novel that is a worthy contribution to Jewish historical fiction. Using drama, adventure, and romance, Diskin has created a colorful and captivating story that entertains and educates through the exploits of main protagonist, David Gabinsky.

During the war, after losing his family to Hitler's ''final solution, '' young David leads a courageous group of Jewish resistance fighters against the Nazis. When Germany is defeated, he journeys to Jerusalem, to find a new battle brewing. British occupation forces are entrenched in Israel, blocking Holocaust survivors from immigrating to their Jewish homeland.
Determined to help his people find freedom, David uses his guerilla skills to single-handedly wreak havoc on the British. As he begins his dangerous quest, David meets and falls in love with the beautiful Shoshana, a young Holocaust survivor whose spirit may have gotten damaged beyond repair.

Recounting the tragic losses and heroic triumphs of the Jewish people during this critical stage in their history, Lone Wolf in Jerusalem brings these events to life in a new and inspirational way, making them accessible to a new generation. Originally written in Hebrew, this book quickly became a best seller in Israel.
Greenleaf Book Group Press, 9781626345164, 384pp.
Publication Date: August 14, 2018
About the Author
Ehud Diskin was born in Jerusalem. He served as an officer in combat roles during Israel's wars, as detailed in his memoir, Yes, It's Possible, and ended his military career with the rank of colonel. After attending the Hebrew University of Jerusalem, he earned a PhD in business management and became the director of the LIBI fund, collecting contributions from all over the world to provide support for the education of soldiers. Later, he left the public sector and became a businessman, establishing several successful enterprises in the United States.