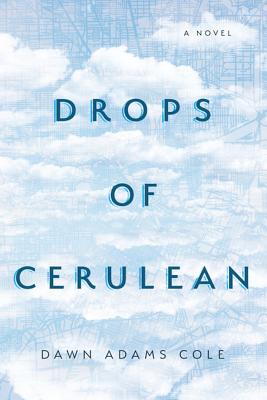 Drops of Cerulean
Paperback

* Individual store prices may vary.
Description
A story of love, loss, and rebirth
Spanning the years 1930-2014, Drops of Cerulean chronicles the lives of Ilona, the daughter of a Greek restaurateur, who marries into a prominent Houston family; her son, Cadmus, who becomes a professor and then moves into a retirement home after his husband passes away; and Delphina, an anxiety-ridden woman with a mysterious recurring dream.

Ilona and Cadmus have a falling out when Cadmus is a young man, and before they are able to reconcile, Ilona dies. Cadmus is plagued with guilt and feels responsible for the death of his mother. Two worlds collide when, years later, Delphina comes to understand that she had been Ilona, Cadmus's mother, in her previous life. Well written and engaging, Drops of Cerulean deals with topics such as socioeconomic class, LGBT rights and acceptance, rebirth, and past-life regression.

Set in Houston and revolving around the city's ever-changing skyline, Drops of Cerulean is an amazing debut from a gifted writer.
Greenleaf Book Group Press, 9781626345553, 432pp.
Publication Date: January 29, 2019
About the Author
Dawn Adams Cole was born and raised in Houston. She received her BA from the University of St. Thomas and her MEd from Harvard University. Dawn wrote Drops of Cerulean while serving as a high school teacher and administrator. She hopes to create thought-provoking literary fiction that challenges readers to live deeply and appreciate interconnectedness. She lives in The Heights with her husband, Burton, and her daughters, Caroline and Elizabeth.