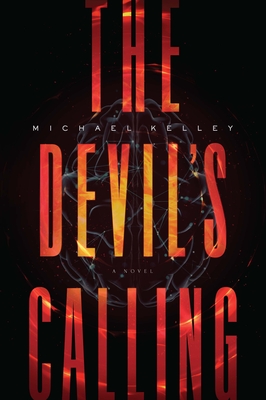 The Devil's Calling
Hardcover

* Individual store prices may vary.
Description
Dive into the second entry in Mike Kelley's spellbinding trilogy, with freethinking literature professor Sean Byron McQueen returning for another high-stakes adventure. It's been nine years since Sean Byron McQueen and quantum physics professor Emily Edens--aka M--discovered his murdered best friend's Theory of Everything. Now, Sean and M live a near idyllic life on the campus of a college they've established for young women. M's teaching of the new paradigm-shifting theory of constant creation has made her a rock star scientist. When Sean's missing spiritual guide, Juno--believed to have been abducted by aliens that are targeting enlightened beings--sends him a telepathic message that his beloved and illuminated M is also in danger, Sean becomes hyper-vigilant in order to protect her. Meanwhile, troubling, AI-produced literature begins arriving in Sean's inbox, and the culprit may be an ex-CIA operative with the code name Guru who is intent on revenge. Sean presumes the Guru is also the mastermind behind Genesis, a super-intelligent Russian computer that will connect humans via a network of direct, brain-to-brain links. Genesis is seen as the next evolutionary step by the wired-in nation (WiN), a group determined to create a New Society. Are the Guru and WiN after M, who is determined to assure the ethical rollout of the dangerous "hive-mind" technology, or are the threats figments of Sean's vivid imagination--his superpower and curse?
Greenleaf Book Group Press, 9781626349629, 476pp.
Publication Date: October 18, 2022
About the Author
MICHAEL KELLEY is a former lawyer who, prior to pursuing his passion for writing, built an international business on Wall Street before founding his own investment management firm. His love of literature and creative writing began during his years at the University of Pennsylvania. Michael currently lives in New York with his wife and daughter. After years leading a busy life in the city, he now spends the majority of his time in the peaceful woods of Dutchess County where he enjoys meditation, yoga, wine, reading, and hiking, all of which inspire his writing.