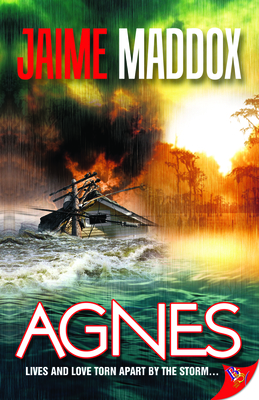 Agnes (Paperback)
Bold Strokes Books, 9781626390324, 228pp.
Publication Date: January 14, 2014
About the Author
Jaime Maddox grew up on the banks of the Susquehanna River in Northeastern Pennsylvania. As the baby in a family of many children, she was part adored and part ignored, forcing her to find creative ways to fill her time. Her childhood was idyllic, spent hiking, rafting, biking, climbing, and otherwise skinning knees and knuckles. Reading and writing became passions. Although she left home for a brief stint in the big cities of Philadelphia, PA, and Newark, NJ, as soon as she acquired the required paperwork--a medical degree and residency certificate--she came running back. She fills her hours with a bustling medical practice, two precocious sons, a disobedient dog, and an extraordinary woman who helps her to keep it all together. In her abundant spare time, she reads, writes, twists her body into punishing yoga poses, and whacks golf balls deep into forests. She detests airplanes, snakes, and people who aren't nice. Her loves are the foods of the world, Broadway musicals, traveling, sandy beaches, massages and pedicures, and the Philadelphia Phillies.
Advertisement