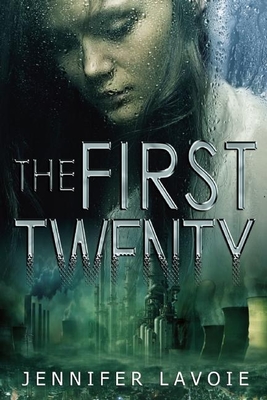 The First Twenty (Paperback)
Bold Strokes Books, 9781626394148, 264pp.
Publication Date: May 12, 2015
* Individual store prices may vary.
Description
Humanity was nearly wiped out when a series of global disasters struck, but pockets of survivors have managed to thrive and are starting to rebuild society. Peyton lives with others in what used to be a factory. When her adopted father is murdered by Scavengers, she is determined to bring justice to those who took him away from her. She didn't count on meeting Nixie. Nixie is one of the few people born with the ability to dowse for water with her body. In a world where safe water is hard to come by, she's a valuable tool to her people. When she's taken by Peyton, they'll do anything to get her back. As the tension between the groups reaches critical max, Peyton is forced to make a decision: give up the girl she's learned to love, or risk the lives of those she's responsible for.
About the Author
Jennifer Lavoie lives in Connecticut in the same city she grew up in. While growing up, she always wanted to be a writer or a teacher and briefly debated a career in marine biology. The only problem with that was she's deathly afraid of deep water. Starting during a holiday season as temporary help, she worked in a bookstore for six years and made it all the way up to assistant manager before she left to take a job teaching. Jennifer has her bachelor's degree in secondary English education and found a job in her town teaching middle school students. Along with another teacher and a handful of students, Jennifer started the first Gay-Straight Alliance at the school. She is also active in other student clubs and enjoys pairing students with books that make them love to read.