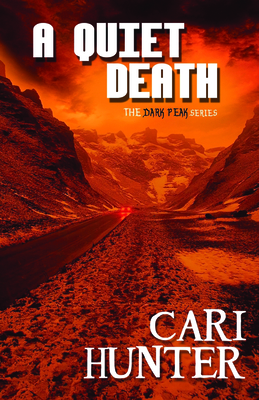 A Quiet Death (Dark Peak #3) (Paperback)
Bold Strokes Books, 9781626398153, 264pp.
Publication Date: January 17, 2017
* Individual store prices may vary.
Description
In book three in the Dark Peak series, things are looking up for Detective Sanne Jensen and Dr. Meg Fielding. Dating each other seems to be working, their families are behaving themselves, and the worst of the post-Christmas crime wave is over.
The discovery of a Pakistani girl's body out on the moors changes all that. No one knows who she is, who hurt her, or how she came to be there. As pressure mounts on East Derbyshire Special Ops for a quick resolution, it becomes ever more apparent that the case won't provide one.
With the Pakistani community closing ranks, and threads of suspicion reaching farther than anyone could have predicted, the investigation leaves Sanne facing an ordeal she may not survive.
About the Author
Cari Hunter lives in the Northwest of England with her partner, two cats, and a pond full of frogs. She works full-time as a paramedic and dreams up stories in her spare time. Cari enjoys long, wind-swept, muddy walks in her beloved Peak District and forces herself to go jogging regularly. In the summer she can usually be found sitting in the garden with her feet up, scribbling in her writing pad. She also loves hiking in the Swiss Alps and hanging out in various television fandoms. Although she doesn't like to boast, she will admit that she makes a very fine Bakewell Tart.