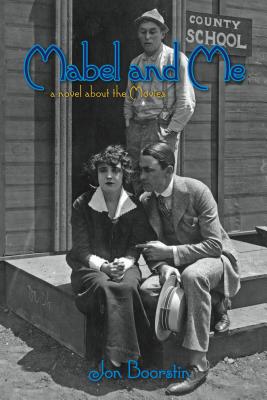 Mabel and Me (Hardcover)
A Novel about the Movies
Angel City Press, 9781626400160, 312pp.
Publication Date: March 29, 2014
* Individual store prices may vary.
Description
Mabel and Me is a novel about the Movies--a sharply observed, historically accurate, deliciously intimate story set in the earliest days of motion pictures. Beautifully told, this is a tale of Mack, his coming of age with the Movies, and his passionate, destructive, and ultimately liberating love for one of the very first movie stars, the sweetheart of slapstick--Mabel Normand. Theirs is the story of the birth of the modern movie age. It's a story they lived together. Day in, day out. Until they didn't.
Mabel Normand was the model for the modern woman: her brief life, from slapstick girl to box-office bonanza to drug addict to modern savvy star, embodied the evolution of the Movies. She was the Queen of Comedy, a flapper a decade before flappers, the first to have her name emblazoned in the title of a picture, the first director of Charlie Chaplin's tramp--not to mention the person who convinced Mack Sennett to give Chaplin his first break, immediately recognizing his comic genius. Mabel was the first woman allowed to be both beautiful and funny, the model for the modern comedic star, and she was shockingly sexy at the time. Watching Mabel on screen was like "being slapped in the face with a perfumed glove." Author Jon Boorstin portrays her love affairs--all fact-based, particularly her defining, explosive relationship with Mack Sennett--with humor, poignancy, and drama.
Mabel and Me takes us directly inside the world of the birth of the Movies, inside the world of Hollywood 1912. We become obsessed with motion pictures, in love with their mesmerizing power. Entertaining, heartfelt, and unexpected, Boorstin's novel delivers us to the first moments of filmmaking and recreates the sense of all that was happening on film and behind the scenes for the very first time. Written in a voice that's side by side with Hollywood's premier female movie star, one that's close to her, and from a perspective that's often privy to what Normand is thinking--even when she starred with Chaplin in the first feature-length comedy ever made.
About Jon Boorstin: His first novel, Pay or Play, was called "the definitive send-up of Hollywood" by Publishers Weekly in a coveted starred review. His second, The Newsboys' Lodging-House, won the New York Society Library Award for Historical Fiction. Boorstin has also written a book of practical film theory, Making Movies Work, which is used in film schools all over the world. The work of an Oscar(R)-nominated documentary filmmaker and longtime screenwriter and producer, Mabel and Me is the culmination of Boorstin's lifelong affair with the Movies.
or
Not Currently Available for Direct Purchase