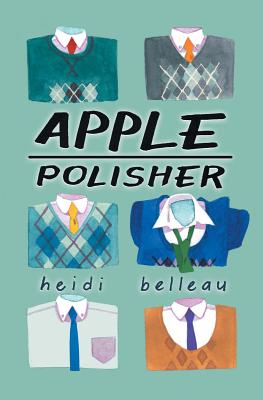 Apple Polisher (Rear Entrance Video #1) (Paperback)
Riptide Publishing, 9781626490352, 200pp.
Publication Date: July 29, 2013
* Individual store prices may vary.
Description
This straight-A student has a dirty little secret.
Christian Blake dreams of being a kindergarten teacher, but making the grade means maintaining a squeaky clean image: no drinking, no drugs, no swearing, no sex. And definitely no falling for his new roommate -- tattooed bad-boy Max, who may or may not be a drug dealer.
Most of all, it means no working at a porn store. But Christian's aunt has cancer, and her beloved Rear Entrance Video will go bankrupt if Christian doesn't take over managerial duties. Soon enough, Christian finds himself juggling sticky twenty-five cent peep show booths, a blackmailing employee, and a demanding professor who likes to make an example of him.
And then there's Max, who doesn't know anything about the store, but hates Christian's preppy sweater vests and the closet Christian forces him into when they're together. Max just wants Christian to be himself -- even though Max is keeping secrets of his own. Christian struggles to find the impossible balance between his real life and the ideal one he thinks a teacher needs to live . . . all while trying to keep his aunt's dream alive without losing his own.