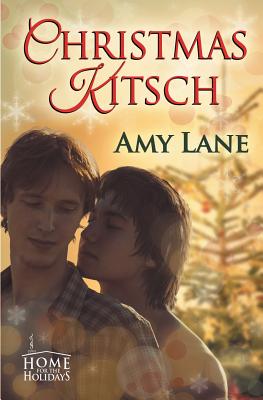 Christmas Kitsch (Paperback)
Riptide Publishing, 9781626490871, 218pp.
Publication Date: December 9, 2013
* Individual store prices may vary.
Description
"Sometimes the best thing you can get for Christmas is knowing what you really want."
Rusty Baker is a rich, entitled, oblivious jock, and he might have stayed that way if he hadn't become friends with out-and-proud Oliver Campbell from the wrong side of the tracks. When Oliver kisses him good-bye when Rusty leaves for college, Rusty is forced to rethink everything he knows about himself.
But nothing can help Rusty survive a semester at Berkeley, and he returns home for Thanksgiving break clinging to the one thing he knows to be true: Oliver is the best thing that's ever happened to him.
Rusty's parents disagree, and Rusty finds himself homeless for the holidays. But with Oliver's love, and the help of Oliver's amazing family, Rusty realizes that while he may have failed college, he'll pass real life with flying rainbow colors.
"Help people discover home in the real world. 20% of all proceeds from this novel are donated to the Ali Forney Center in New York.
or
Not Currently Available for Direct Purchase