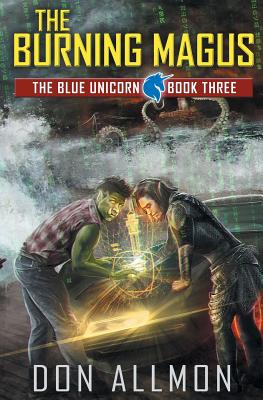 The Burning Magus (Blue Unicorn #3) (Paperback)
Riptide Publishing, 9781626497566, 214pp.
Publication Date: November 19, 2018
* Individual store prices may vary.
Description
JT was a perfectly happy orc building cars in the Arizona desert until his old friend and sometimes lover Austin showed up and talked him into one last crime. Now "one last crime" has snowballed. With a new team of thieves--a supersoldier, a hacker, a driver, a graffiti artist, and a seafaring wizard--JT and Austin are determined to free an artificial intelligence from the dungeon of the Burning Magus.
For JT, this job is more than a prison break; it's a do-over of The Job That Went Bad two years ago, the catastrophe in which JT lost his closest friend and then chose to abandon everything, even Austin. Maybe this time no one will die. Maybe this time JT can return to Arizona and bury his old life for good.
Except Austin won't be buried. After two years alone, Austin knows he wants JT--not just as a partner in crime, but as the lover he always should have been. Maybe this time they won't make the same mistakes, especially when it comes to each other.