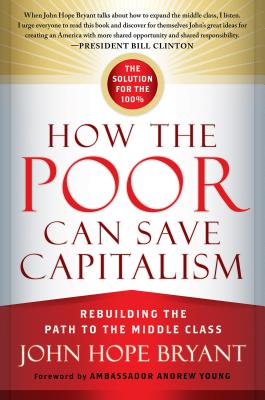 How the Poor Can Save Capitalism (Paperback)
Rebuilding the Path to the Middle Class
Berrett-Koehler Publishers, 9781626565579, 176pp.
Publication Date: October 5, 2015
Description
Prosperity for All

In this visionary book, Operation HOPE founder and successful businessman John Hope Bryant offers a strategy for revitalizing the American dream by investing in the prosperity and education of disadvantaged communities. He exposes the historical roots of poverty, explains why the solutions tried so far have proved insufficient, and lays out what he calls the HOPE Plan, a series of straightforward, actionable steps to build financial literacy and expand opportunity. Consumer spending drives 70 percent of the American economy, but too many people have too much month left at the end of their money. Bryant shows how we can create a thriving economy that works not just for the 1 percent or even the 99 percent but for the 100 percent.
Advertisement