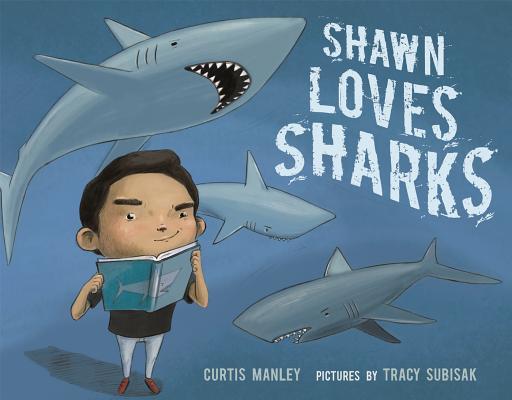 Shawn Loves Sharks (Hardcover)
Roaring Brook Press, 9781626721340, 32pp.
Publication Date: April 25, 2017
* Individual store prices may vary.
Description
Shawn loves sharks.
He loves their dark, blank eyes.
He loves their big mouths full of sharp teeth.
And he loves pretending to be a shark and chasing Stacy around the playground.
Shawn loves sharks more than anything else in the world. But Predator Day at school is on Monday and Great White Shark isn't assigned to Shawn.
It's assigned to...Stacy.
About the Author
Curtis Manley grew up in Pennsylvania, where there were bears in the woods (and perhaps a few dinosaurs at school). But he never had to outrun sharks during recess—though he's absolutely certain he could have. He is the author of Shawn Loves Sharks and Just Right. Curtis now lives near Seattle, Washington.

Tracy Subisak was known for running around the school yard as a wild horse in the second grade. She is an illustrator and designer living in Portland, Oregon. Shawn Loves Sharks is her first picture book for Roaring Brook Press.
Praise For Shawn Loves Sharks…
"Fun, quirky obsessions nurtured and celebrated."—Kirkus Reviews, starred review
"The playful combination of thought-provoking narrative and dynamic artwork makes this a great icebreaker for conversations about bullying and friendship building."—Booklist