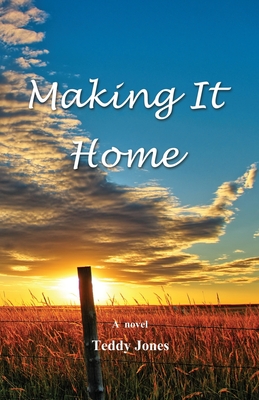 Making It Home
Paperback

* Individual store prices may vary.
Description
In Making It Home, the third novel in the Jackson's Pond, Texas series, Melanie Jackson is haunted by learning of the Ku Klux Klan murder of an African American man on Jackson Ranch in 1920. Now, in 2014, a modern-day Klan group led by Justin Reese, a neighboring rancher, builds a center for racist and criminal activity on his property. Danger in the area escalates from vandalism to cross-burning; slaughter of prime livestock; homophobic threats against Melanie and Ray's son, Chris Banks, and his partner, Andrew Mullins; domestic violence and a subsequent rescue of Justin Reese's wife and children; and kidnapping of the Havlicek and Montoya children. In the midst of this stormy period, Melanie accedes to her mother, Willa Jackson's, wishes and gives her away in marriage to her long-time companion, Robert Stanley, who has become Melanie's ally as she forges a path to reconciliation with the family of Lincoln Berryhill, the man killed in 1920. She finds strength and resolve as she enlists her mother; her daughter, Claire Havlicek; her African American friend and colleague, Dolores Montoya; and others to atone for the near-century-old murder and assure safety and harmony in present day Jackson's Pond.

Midtown Publishing, Incorporated, 9781626770287, 276pp.
Publication Date: July 13, 2021