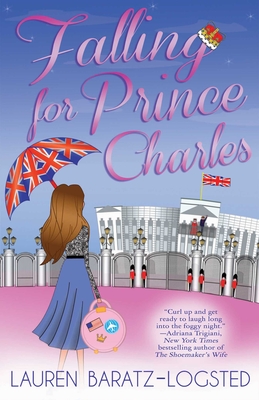 Falling for Prince Charles (Paperback)
Diversion Books, 9781626817234, 320pp.
Publication Date: February 9, 2016
Other Editions of This Title:
Library Binding, Large Print (12/1/2016)
MP3 CD (9/13/2016)
* Individual store prices may vary.
Description
"Lauren Baratz-Logsted has mastered the real life fairy tale in her explosive and hilarious Falling for Prince Charles. It's all here, lovelorn Daisy Silverman flush with cash and high hopes, Prince Charles who can't resist her, and London in all its splendor. Curl up and get ready to laugh long into the foggy night." --Adriana Trigiani, New York Times bestselling author of THE SHOEMAKER'S WIFE Daisy Silverman has always been obsessed with His Royal Highness, Prince Charles. When the underachieving 30-something cleaning lady wins a million dollars, she follows her lifelong dream to go to London. Once there, she meets Prince Charles--the real Prince Charles. Through a series of misunderstandings, the Royal Family doesn't realize that Daisy's Jewish or that she's spent her life up to the elbows in the wrong kind of toilet water. By the time they do, Daisy is in love with Charles, Charles is in love with Daisy, and the Queen's white gloves are off. FALLING FOR PRINCE CHARLES is an offbeat alternate-universe romantic comedy showing the heir to the British throne in a light quite unlike any he's been seen in before. "Daisy's madcap adventure is more comedy than romance, and her most unusual and unlikely relationship with Prince Charles will appeal to reads looking for lots of giggles." -Publishers Weekly
About the Author
Lauren Baratz-Logsted is the author of over 25 books for adults, teens (including The Twin's Daughter and Little Women and Me), and children (The Sisters 8, a nine-book series she created with her husband and daughter). Before becoming an author, Lauren was an independent bookseller, freelance editor, Publishers Weekly reviewer, sort-of librarian and window washer. She lives with her family in Danbury, CT. Visit her at www.laurenbaratzlogsted.com or follow her @LaurenBaratzL on Twitter.