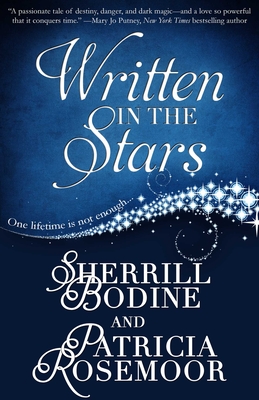 Written in the Stars (Paperback)
Diversion Publishing - Ips, 9781626818934, 250pp.
Publication Date: May 5, 2015
* Individual store prices may vary.
Description
"This timeless love story filled with magic is a seamless fusion of past and present. The eloquent tale of two women, and the journal and birthmark that connects them both, makes this an amazing read." --RT BOOK REVIEWS It's 1601, and Lady Elizabeth York has arrived at Dunham Castle to marry Carlyle, heir to the Duke of Lennox. But it's Will Grey, Carlyle's illegitimate half-brother, who awakens a passion within Elizabeth that she's powerless to resist. Scorned and bitter, Carlyle places a curse more powerful than time itself on the young lovers. Generations later, as archeologist Cordelia Ward searches for a treasure aboard a sunken ship, two men pursue her heart--salvager Innis Foley and treasure hunter Morgan Murphy. But she's haunted by a murderous nightmare in which one of those men is a killer. Can a journal that belonged to her ancestor, Lady Elizabeth York, show her which man is her enemy, and which is her soulmate? Or will an ancient curse prove to be stronger than a love that conquers time?