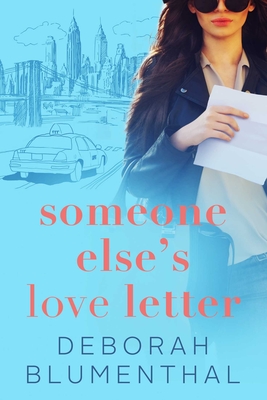 Someone Else's Love Letter (Paperback)
Diversion Books, 9781626819320, 216pp.
Publication Date: March 1, 2016
* Individual store prices may vary.
Description
"Lush and glamorous descriptions of a closet mistress and her single adventures in the city. As a NYC celebrity stylist, I could not wait to turn the pages." --Amanda Sanders, Celebrity Stylist at New York Image Consultant Fixing your wardrobe is a dream job. Fixing your life is a work of art. Sage Parker has the perfect occupation for a Manhattanite--she helps the rich and powerful keep their wardrobes current and suitable for every need. Her sense of fashion is impeccable, her connections are unsurpassed, and her eye misses not a single well-made stitch. So when she discovers a love note left in the back of a cab, Sage admires the card stock and the ink, but also the heartfelt words. She sets out on a mission to find out who the love note was intended for--and who wrote it. What Sage discovers will broaden her horizons and change her life, introducing her to an extraordinary woman who is revamping her entire world midway through life, a dashing Brit with a hive of secrets, and a free-spirited painter, whose brush captures the light in everything he paints, including Sage. Fans of Isabel Wolff and Kathleen Tessaro will be hopelessly enchanted with Sage Parker and this mesmerizing, heartfelt novel of bold fashion and bolder choices. "Passionately and accurately describes the power clothes can have to transform, empower, and define." --Bryn Taylor, Fashion Stylist, Bryn Taylor Style.