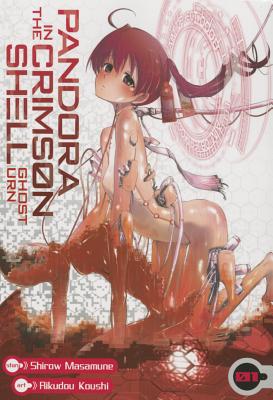 Pandora in the Crimson Shell
Ghost Urn Vol. 1
Paperback

* Individual store prices may vary.
Other Editions of This Title:
Paperback (4/26/2016)
Paperback (1/12/2016)
Paperback (12/27/2016)
Paperback (10/20/2015)
Description
An exciting new cyberpunk series from two manga legends: Shirow Masamune, the creator of Ghost in the Shell, and Rikudou Koushi, the creator of Excel Saga!

When Nanakorobi Nene, a cybernetically-enhanced girl-next-door, heads to the island metropolis of Cenancle to live with her aunt, she has no way of knowing what's in store for her. A chance meeting intertwines her fate with that of the super-rich inventor, Uzal Delilah, and her adorable and grumpy companion, Clarion, who happens to be a cyborg just like Nene.

Nene is thrilled to make a friend, but there's more to Uzal and Clarion-and the island of Cenancle itself-than meets the eye. When a super-powered terrorist threatens Cenancle, Uzal claims that the only way to avert disaster is for Nene to team up with Clarion and use their combined powers-abilities Nene never even knew she had!

Two cyborg girls... One tremendous power!
Seven Seas, 9781626921900, 180pp.
Publication Date: July 7, 2015
About the Author
Rikudou Koushi is a Japanese manga author and artist best known as the creator of Excel Saga.