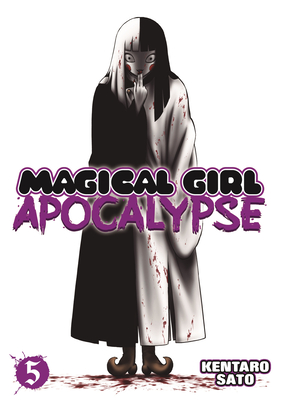 Magical Girl Apocalypse Vol. 5 (Paperback)
Seven Seas, 9781626922068, 192pp.
Publication Date: October 6, 2015
Other Editions of This Title:
Paperback (4/19/2016)
Paperback (1/3/2017)
Paperback (2/9/2016)
Paperback (10/4/2016)
Paperback (7/12/2016)
Paperback (7/28/2015)
Paperback (4/25/2017)
* Individual store prices may vary.
Description
MAGICAL APOCALYPSE NOW!
Amidst the devastation of a post-magical girl world, Kogami Kii and his companions find themselves crossing paths at the university hospital. Seriously injured, Akuta hatches a plan to eliminate all of the magical girls at once, but it will take a lot of luck and a little time travel. Meanwhile, Kii awakens to find a mysterious letter in his hand and a gift that will shake the world to its core. Blood will be spilled as a final confrontation between Akuta, Kii and Tsukune's alternative personality, Asuka, draws near. Is there any chance of a "happy ending" for Kii and his friends in this hopeless world?
About the Author
Kentaro Sato is best known as the author and artist of Magical Girl Apocalypse and its spin-off series Magical Girl Site.