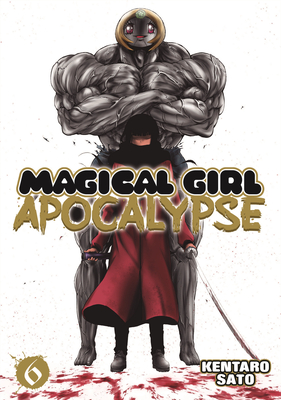 Magical Girl Apocalypse Vol. 6 (Paperback)
Seven Seas, 9781626922341, 180pp.
Publication Date: February 9, 2016
Other Editions of This Title:
Paperback (4/19/2016)
Paperback (1/3/2017)
Paperback (10/6/2015)
Paperback (10/4/2016)
Paperback (7/12/2016)
Paperback (7/28/2015)
Paperback (4/25/2017)
* Individual store prices may vary.
Description
Magical Girl Apocalypse is a manga series that is a mash-up of the magical girl and zombie genres.

LET'S DO THE TIME WARP AGAIN!

After the showdown on the hospital's rooftop, the world crumbled into nothingness… And then Kagami Kii, Kaede and the others present Tsukune's rooftop death awakened to find themselves in a new world with no Magical Girls, a parallel reality where Tsukune dies in a car accident.

However, the true mastermind behind the Magical Girl Apocalypse has no intention of allowing his plans to be so easily thwarted. Kii and the other survivors of the original world will need to team up with some unexpected allies to uncover the truth and change the future!
About the Author
Kentaro Sato is best known as the author and artist of Magical Girl Apocalypse and its spin-off series Magical Girl Site.