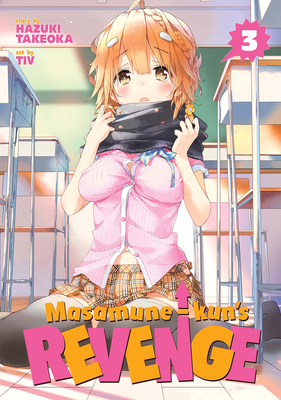 Masamune-kun's Revenge Vol. 3 (Paperback)
Seven Seas, 9781626923669, 180pp.
Publication Date: December 6, 2016
Other Editions of This Title:
Paperback (9/13/2016)
Paperback (6/14/2016)
* Individual store prices may vary.
Description
Masamune-kun's Revenge is a romantic comedy manga about a young man seeking vengeance against his greatest bully by confronting her years later after undergoing a complete physical and social transformation. This tale of vanity, vengeance and rediscovery is full of humor and heart.
As an overweight child, Makabe Masamune was mercilessly teased and bullied by one particular girl, Adagaki Aki. Determined to one day exact his revenge upon her, Makabe begins a rigorous regimen of self-improvement and personal transformation.
Years later, Masamune reemmerges as a new man. Handsome, popular, with perfect grades and good at sports, Masamune-kun transfers to Aki's school, and is unrecognizable to her. Now, Masamune-kun is ready to confront the girl who bullied him so many years ago and humiliate her at last. Revenge is sweet!
About the Author
Takeoka Hazuki is a Japanese author best known for Masamunekun's Revenge.

Tiv is a Japanese artist best known for Masamune-kun's Revenge.