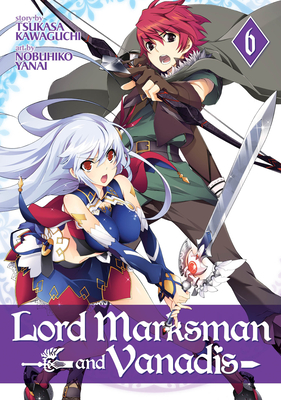 Lord Marksman and Vanadis Vol. 6 (Paperback)
Seven Seas, 9781626926479, 162pp.
Publication Date: February 20, 2018
* Individual store prices may vary.
Description
THE CLASH OF BATTLE
It's time for another showdown with Roland, the Black Knight This time, Elen and Sofy are both up against him-but it's an uphill battle. Is it time for Elen to brandish her Dragon Gear? Meanwhile, the border nation of Muozinel is mobilizing its forces. The target: Brune
About the Author
Tsukasa Kawaguchi is a Japanese light novel author, best knownfor his series Lord Marksmanand Vanadis.Nobuhiko Yanai is a manga artist best known for Lord Marksman and Vanadis.