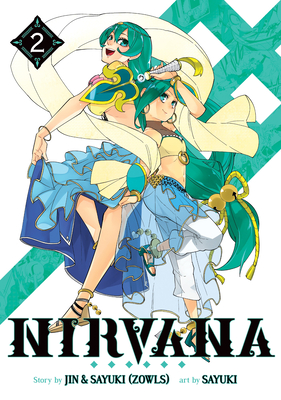 Nirvana Vol. 2 (Paperback)
Seven Seas, 9781626926516, 180pp.
Publication Date: March 20, 2018
* Individual store prices may vary.
Description
YOU'RE NO GOD OF MINE!
A brush with death brought overachieving high school student Yachiyo to the world of Gulgraf, and its people welcomed her as a goddess reborn. Now she seeks the Twelve champions that can help banish evil from her new home...only to discover that not everyone is ready to accept an Earthling girl as their savior. A powerful young man has his own vision for Gulgraf's future, and he'll fight to protect it--by any means necessary.
About the Author
Sayuki
is a Japanese manga artist best known for
Gekka no Hazure Gedou
and
Nirvana
.
ZOWLS is a duo comprised of Jina and Sayuki.
Jina is a Japanese author best known for Nirvana and his submission to the Trinity Seven Comic Anthology.
Sayuki is a Japanese manga artist best known for Gekka no Hazure Gedou and Nirvana.