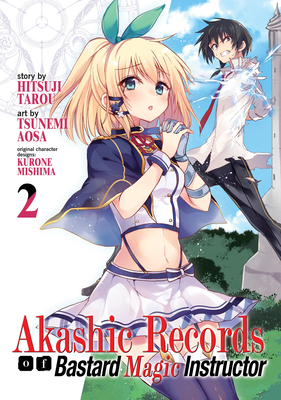 Akashic Records of Bastard Magic Instructor Vol. 2 (Paperback)
Seven Seas, 9781626926653, 180pp.
Publication Date: December 5, 2017
* Individual store prices may vary.
Description
MAGICAL MAYHEM
The school is under attack and Rumia has been captured! To make matters worse, Glenn suspects that the culprits are part of an organization of merciless mages. There's only one way they could have breached the school's defences: with the help of a traitor. Sistine and Glenn will have to learn to cast their magic together if they want to stand any chance of saving Rumia and the school.
About the Author
Tarou Hitsuji is a Japanese light novel author best known for Akashic Records of Bastard Magical Instructor.

Aosa Tsunemi is a Japanese manga artist best known for his manga adaptation of Akashic Records of Bastard Magical Instructor.