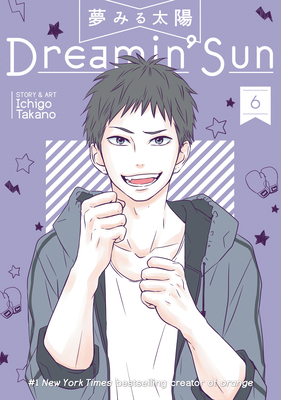 Dreamin' Sun Vol. 6 (Paperback)
Seven Seas, 9781626927209, 194pp.
Publication Date: April 3, 2018
Description
LOVE ON THE LINE
When the landlord reconnects with his old flame, Shimana's anxiety about their relationship skyrockets. It's not long before their relationship is on the line and she's thinking about moving out of the house. Is this the end for them?
About the Author
Ichigo Takano, a Japanese manga-ka who specializes in shoujo manga, is the Eisner-nominated creator of orange and Dreamin' Sun. Her titles include: orange seriesorange: The Complete Collection 1orange: The Complete Collection 2orange: futureDreamin' Sun seriesDreamin' Sun Vol. 1Dreamin' Sun Vol. 2Dreamin' Sun Vol. 3Dreamin' Sun Vol. 4Dreamin' Sun Vol. 5Dreamin' Sun Vol. 6Dreamin' Sun Vol. 7Dreamin' Sun Vol. 8Dreamin' Sun Vol. 9Dreamin' Sun Vol. 10
Advertisement