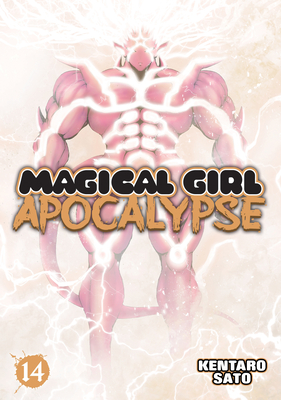 Magical Girl Apocalypse Vol. 14 (Paperback)
Seven Seas, 9781626927223, 180pp.
Publication Date: April 10, 2018
Other Editions of This Title:
Paperback (1/20/2015)
Paperback (4/14/2015)
Paperback (10/14/2014)
Paperback (10/23/2018)
Paperback (7/3/2017)
Paperback (8/28/2018)
Paperback (12/19/2017)
* Individual store prices may vary.
Description
THE END OF THE WORLD
Kii and the others made it through the wormhole and into the future, but their troubles are far from over. The time of Himeji Wataru's revival and the beginning of his destructive ritual has arrived. With only seconds left until his body is restored, the group from the past had better act quick if they want to save the universe!
About the Author
Kentaro Sato is best known as the author and artist of Magical Girl Apocalypse and its spin-off series Magical Girl Site.