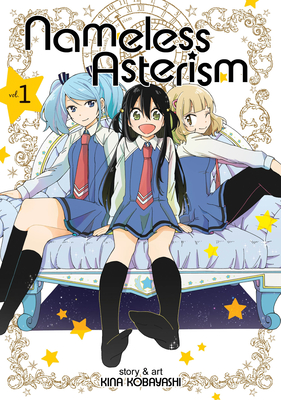 Nameless Asterism Vol. 1 (Paperback)
Seven Seas, 9781626927445, 180pp.
Publication Date: February 13, 2018
* Individual store prices may vary.
Description
LOVE IS AS BOUNDLESS AS SPACE!
Shiratori, Washio, and Kotooka have been inseparable since they began junior high. However, Shiratori has a secret she's been keeping from her best friends–she actually has a big crush on Washio! Not wanting to risk their friendship, she planned to keep it a secret forever, but when Shiratori learns that Washio has a crush on Kotooka, her desire to support her friends now conflicts with her own feelings. First love blossoms in unexpected ways for these three young women and their circle of friends in this charming new romance!
About the Author
Kina Kobayashi is a Japanese creator best known for Nameless Asterism.