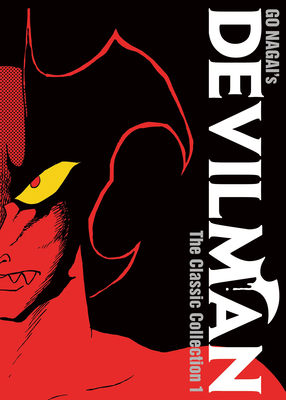 Devilman (Hardcover)
The Classic Collection Vol. 1
Seven Seas, 9781626927575, 680pp.
Publication Date: May 22, 2018
Other Editions of This Title:
Hardcover (11/13/2018)
* Individual store prices may vary.
Description
Go Nagai's groundbreaking horror classic that inspired the genre for decades.

Hordes of demons, once thought entombed forever in the underworld, have now returned to Earth. Evil and corruption begin to seep into our world, as demons seize human hosts. Mankind's only hope for salvation is to use the demons' power against them–-and only a pure-hearted man like Fudo Akira can do so without losing his humanity. Once little more than a crybaby, Akira now wields the terrible power of a devil, yet holds the innocent soul of a man–-Devilman!
About the Author
Go Nagai is one of the most well-known names in manga. With a career spanning almost 50 years, he is responsible for the creation of many popular series including Devilman, Cutie Honey, Mazinger Z. and Getter Robo.
Praise For Devilman: The Classic Collection Vol. 1…
"...fans of manga such as Berserk and Parasyte will likely be eager to venture on this weird, wild ride through a grotesquerie of demon death matches and flying body parts." --Publishers Weekly