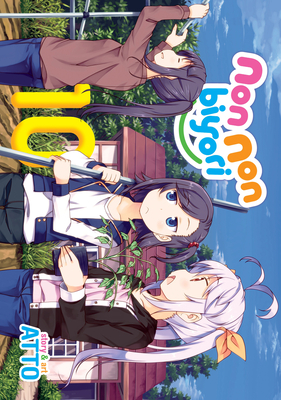 Non Non Biyori Vol. 10
Paperback

* Individual store prices may vary.
Other Editions of This Title:
Paperback (1/5/2021)
Paperback (5/23/2017)
Paperback (8/25/2020)
Paperback (9/12/2017)
Paperback (9/3/2019)
Paperback (10/12/2021)
Paperback (1/23/2018)
Paperback (1/17/2017)
Description
Koshigaya Natsumi
Seventh grader at Asahigaoka Branch School. The Hina dolls are dressed up all stuffy. Must be hot and hard to breathe. She totally couldn't stand it.
Ichijo Hotaru
Fifth grade transfer student from Tokyo. Someday, she wants to make a Hina doll set with Senpai as the Empress!
Miyauchi Renge
First grader, the youngest student at Asahigaoka Branch School. "Are all the Hina dolls musicians? They look like they're having so much fun playing their music!"
Koshigaya Komari
Natsumi's older sister. Eighth grader at Asahigaoka Branch School. She adores the Empress doll, because she's royalty and definitely the most stylish.
Seven Seas, 9781626927865, 180pp.
Publication Date: July 31, 2018
About the Author
Atto is a Japanese artist best known as the creator of Non Non Biyori.