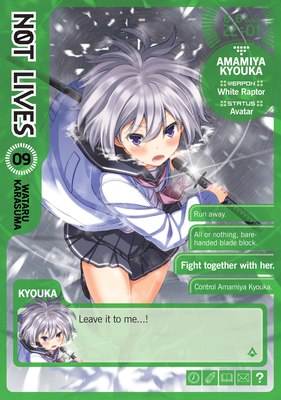 Not Lives Vol. 9 (Paperback)
Seven Seas, 9781626928534, 194pp.
Publication Date: June 26, 2018
* Individual store prices may vary.
Description
THE IRONCLAD STRATOS
Never once harmed in battle, Stratos is reputed to be absolutely invincible. In this game to end all games, Mikami will need to unravel the secret to Stratos' power in order to win–and should he prevail, an even more terrifying foe awaits: Max Mattelite, the Imperial Gentleman! With Max's peerless ability in combat and the unsurpassed power of his Master Skill, it's a kill-or-be-killed contest with only the slimmest margin for victory!
About the Author
Wataru Karasuma is a Japanese artist best known as the creator of Not Lives and the manga, Deus ex Machina.