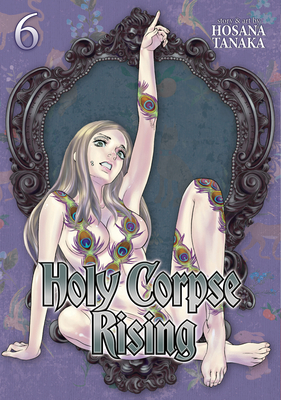 Holy Corpse Rising Vol. 6 (Paperback)
Seven Seas, 9781626928596, 180pp.
Publication Date: February 19, 2019
* Individual store prices may vary.
Description
A WITCH, WIDOWED
The proudest citadel of the Church, Castel SantAngelo, lies in ruins. Nikola rushes to the scene along with the beautiful First Witches–only to find their ranks have now grown plus one. Chebika, a foul-mouthed loose cannon as gorgeous as she is deadly, has been resurrected by persons unknown. And there's only one thing on her mind: Revenge!
About the Author
Hosana Tanaka is best known as the author and artist of Holy Corpse Rising.