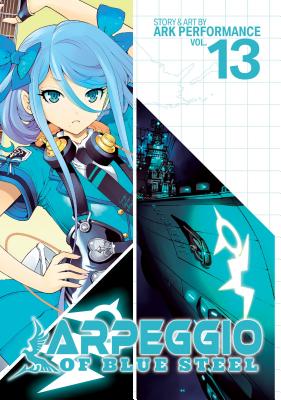 Arpeggio of Blue Steel Vol. 13 (Paperback)
Seven Seas, 9781626928794, 180pp.
Publication Date: August 21, 2018
* Individual store prices may vary.
Description
THE ONE OR THE MANY?
After a tough battle, the I-401 has managed to emerge victorious against the Kongo. But they're not safe yet as enemy reinforcements are already on their way. With Gunzou still aboard another ship, Iona must make a tough choice: risk it all to save her captain, or make a quick getaway and save her crew…
About the Author
Ark Performance is a Japanese author/artist duo responsible for Arpeggio of Blue Steel with Seven Seas, as well as the series Samurai Commando; they are also a contributor to the Trigun: Multiple Bullets anthology.