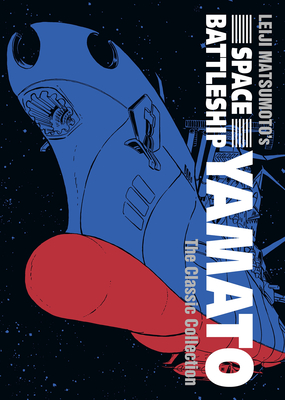 Space Battleship Yamato (Hardcover)
The Classic Collection
Seven Seas, 9781626929128, 644pp.
Publication Date: April 9, 2019
* Individual store prices may vary.
Description
Leiji Matsumoto's original science fiction masterpiece, first introduced to Western audiences as Star Blazers!

It is the year 2199. The Gamilans, a hostile alien race, have bombarded the Earth, rendering it virtually uninhabitable and edging humanity to the verge of extinction. Mankind's last, best hope for survival is the Space Battleship Yamato, a legendary spaceship newly equipped with a faster-than-light drive and advanced weaponry. Its mission: to travel to the distant planet of Iscandar and obtain a mysterious device that could heal our planet. Can Yamato's ragtag crew traverse the galaxy, defeat an overwhelming alien force, and return home in time to save the Earth from certain destruction?
About the Author
Leiji Matsumoto is one of Japan's most influential manga creators. He is best known for Galaxy Express 999, Captain Harlock, and an animated collaboration with Western musical duo, Daft Punk.