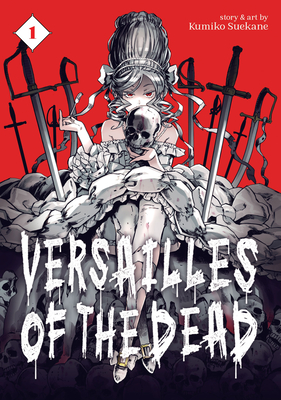 Versailles of the Dead Vol. 1 (Paperback)
Seven Seas, 9781626929340, 180pp.
Publication Date: October 30, 2018
* Individual store prices may vary.
Description
The French Revolution with zombies?! A slick, gender-bending twist on history!

While en route to marry Louis XVI and become the Queen of France, Marie Antoinette's carriage is intercepted by bloodthirsty zombies. The sole survivor of the attack is Marie's twin brother, Albert. He heads for Versailles in his sister's gown–and instead of continuing life as himself, decides to take his sister's place. Now at the heart of the French royal court, Albert must face the undead horrors as the man who would be queen.
About the Author
Kumiko Suekane is a Japanese manga creator best known for the series Versailles of the Dead and a spin-off manga for Blood: The Last Vampire.