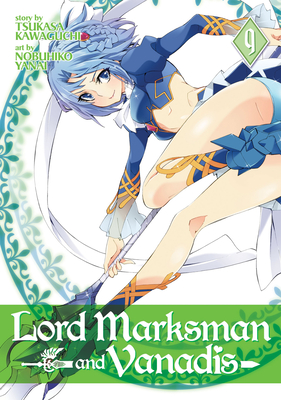 Lord Marksman and Vanadis Vol. 9 (Paperback)
Seven Seas, 9781626929579, 180pp.
Publication Date: December 4, 2018
* Individual store prices may vary.
Description
BY FANG AND CLAW
Duke Thenardier rides to battle, armed with the power of dragons! Outnumbered and outgunned, Tigre's forces are hard-pressed to stand against the Duke's draconic might. Only the combined power of two war maidens may yet give Tigre a chance to break through, and prove the truth of Princess Reign's royal blood. It's a super-powered team-up when the maidens of frost and gale join hands to slay a rampaging dragon!
About the Author
Tsukasa Kawaguchiis is a Japanese light novel author, best known for his series series Lord Marksman and Vanadis.

Nobuhiko Yanai is a manga artist best known for Lord Marksman and Vanadis.