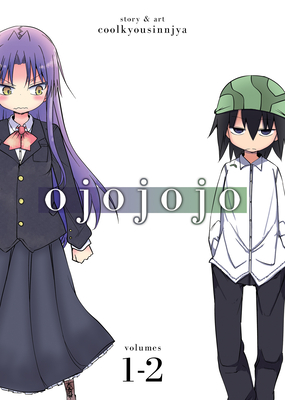 Ojojojo Vol. 1-2 (Paperback)
Seven Seas, 9781626929685, 230pp.
Publication Date: December 24, 2018
* Individual store prices may vary.
Description
A comedy about two high school weirdos who find each other, from the creator of Miss Kobayashi's Dragon Maid!

There's rich girls, and then there's Haru–an ultra-rich heiress with more money than you could spend in your lifetime. She may be loaded, but she has to go to high school like everyone else–and when you see everyone there as mere commoners, it might be just a little difficult to make friends. There's only one person who really hits it off with her: Tsurezure, an aloof hipster with a super-weird fashion sense. It's an unlikely friendship between oddballs in this heartwarming comedy about a couple of misfits, their high school class, and one long-suffering butler.
About the Author
Coolkyoushinja is a Japanese creator best known for his works Komori-san Can't Decline, I Can't Understand What My Husband Is Saying, and Miss Kobayashi's Dragon Maid—all of which have received anime adaptations.