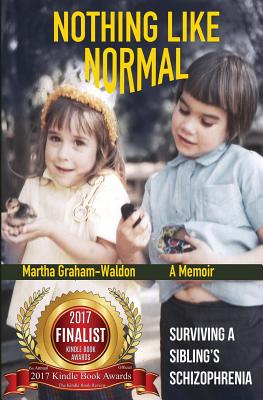 Nothing Like Normal
Surviving A Sibling's Schizophrenia
Paperback

* Individual store prices may vary.
Description
What if you woke up one day, living with a family member who had changed into an entirely different person? What if she were an older sibling you had always admired and strived to be like? And what if you were an insecure preteen when it all started? What would that do to your life? Martha Graham-Waldon's memoir entitled, Nothing Like Normal: Surviving a Sibling's Schizophrenia, chronicles the trajectory of her sister's thirty-year battle with schizophrenia. Two years younger, the author watched her beloved sister descend into madness, nearly pulling the author down with her into a shadowy and baffling black hole of despair.
Black Opal Books, 9781626943667, 276pp.
Publication Date: November 2, 2015