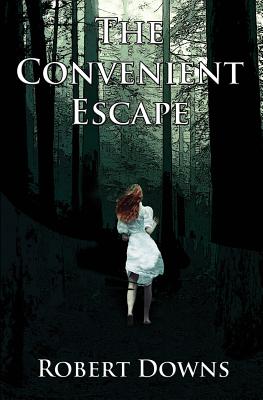 The Convenient Escape
Paperback

* Individual store prices may vary.
Description
To Veronica Baird, escaping from an underground dungeon and racing through the woods, is anything but convenient, even as her captor in rubber mask attire proves rather persistent in his continued pursuit. Despite her apparent independence, she considers a partnership, albeit reluctantly, with a former classmate who may still have feelings for her. Pete Nealey still has flashbacks to Iraq and, with the bottle as his eternal companion, tends to fall off of barstools at the most inopportune moments or pass out face down in the tavern parking lot. But what he may lack in cheerfulness, he more than makes up for with his steadfast loyalty to the cause, even when he ends up handcuffed to an air conditioner in a shoddy motel. But unless Veronica can learn to trust Pete for more than just intermittent intervals, the slipshod relationship, and her freedom, won't last...
Black Opal Books, 9781626945609, 308pp.
Publication Date: November 10, 2016