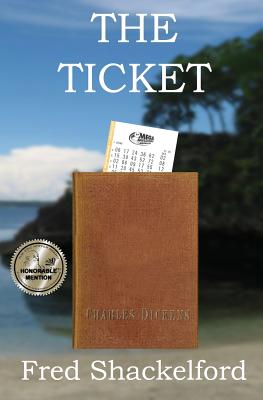 The Ticket
Paperback

* Individual store prices may vary.
Other Editions of This Title:
Hardcover (10/20/2018)
Description
Channing Booker, a compulsive gambler, drug abuser, and philanderer whose marriage is failing, finally gets lucky and wins the Mega Millions lottery. Expecting an imminent divorce, and hoping to hide his new fortune from his wife Susan, Channing devises a scheme to have a friend claim the $241-million jackpot and secretly return the money to Channing after the divorce is final. But Susan flees with all of her possessions, including the rare book in which Channing hid the winning lottery ticket. With time running out before the lottery ticket expires, Channing launches a desperate search to find Susan, but she's covered her tracks well, fearing his retribution. In need of money to fund her furtive new lifestyle, Susan begins selling off her worldly goods, including her rare books, unleashing a chain of events that puts not only her life in danger, but that of her new love as well...
Black Opal Books, 9781626945708, 328pp.
Publication Date: December 3, 2016